Eid Al Adha 20 July 2021 at Croke Park
July 10, 2021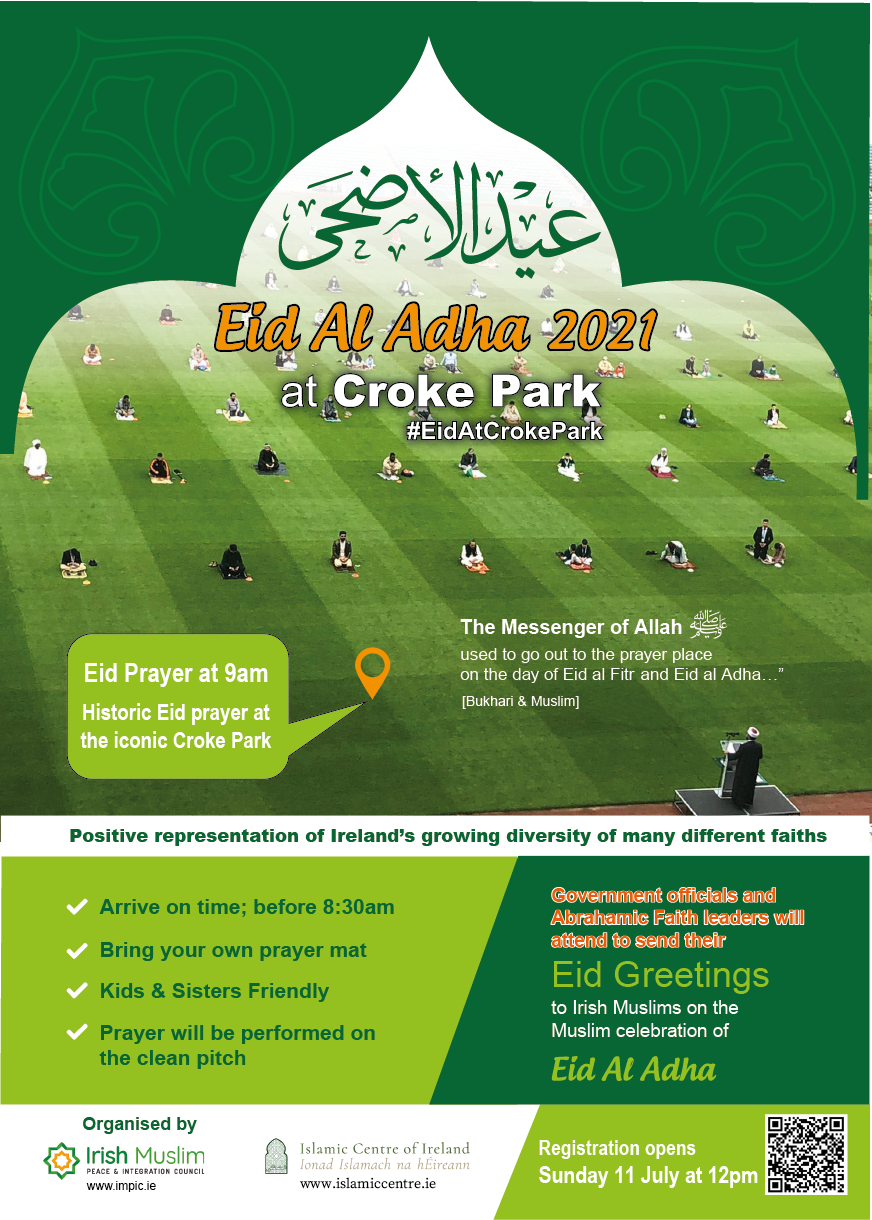 Islamic Centre of Ireland has the pleasure of announcing that the crescent moon has not been sighted, which means that the 1st day of Dhul Hijjah 1442 AH will be
Sunday 11th July 2021.
The Day of Arafah, therefore, will fall on 19th July and Eid al-Adha on 20th July 2021.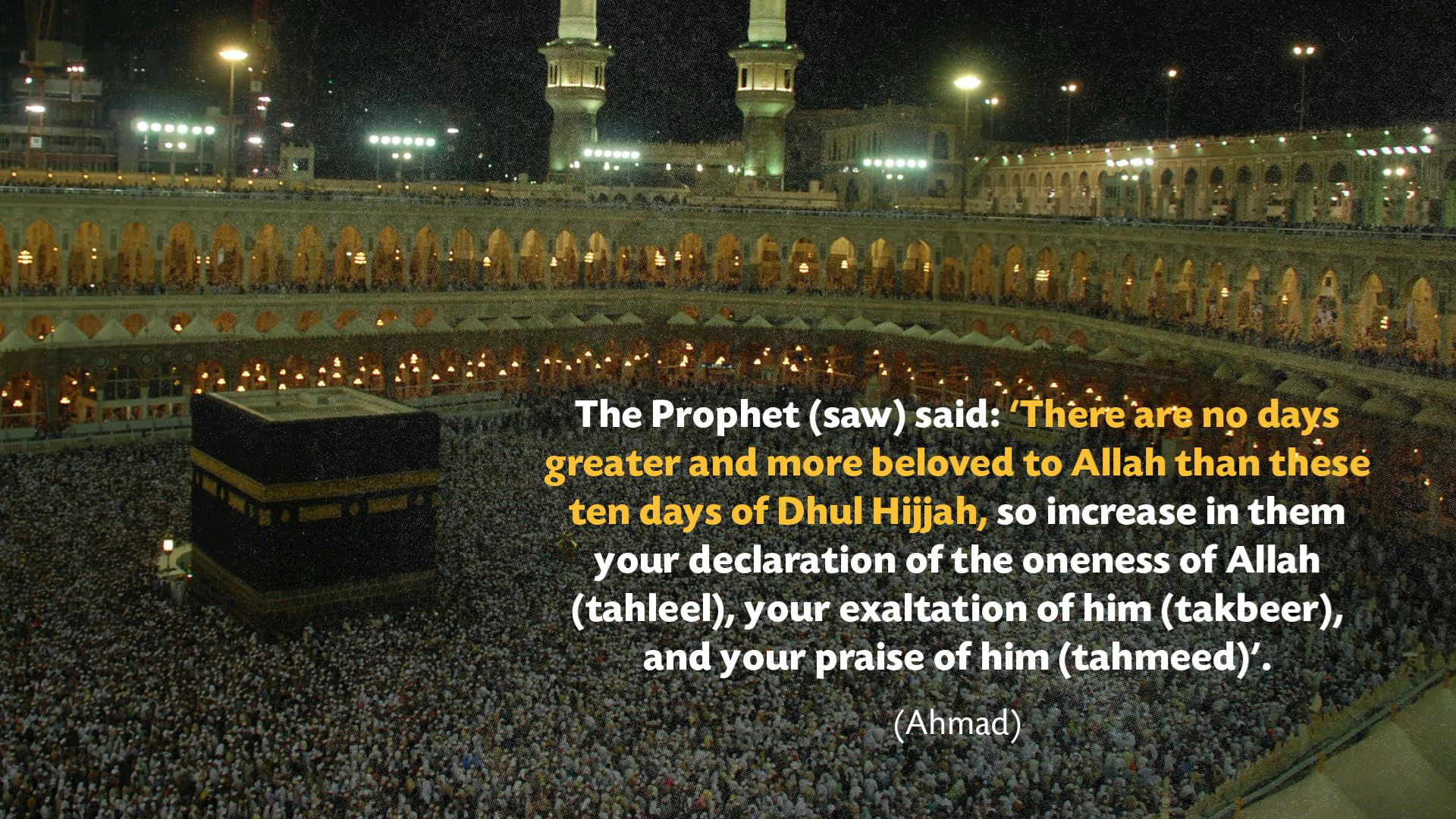 Eid al-Adha will be this year on Tuesday 20th July 2021.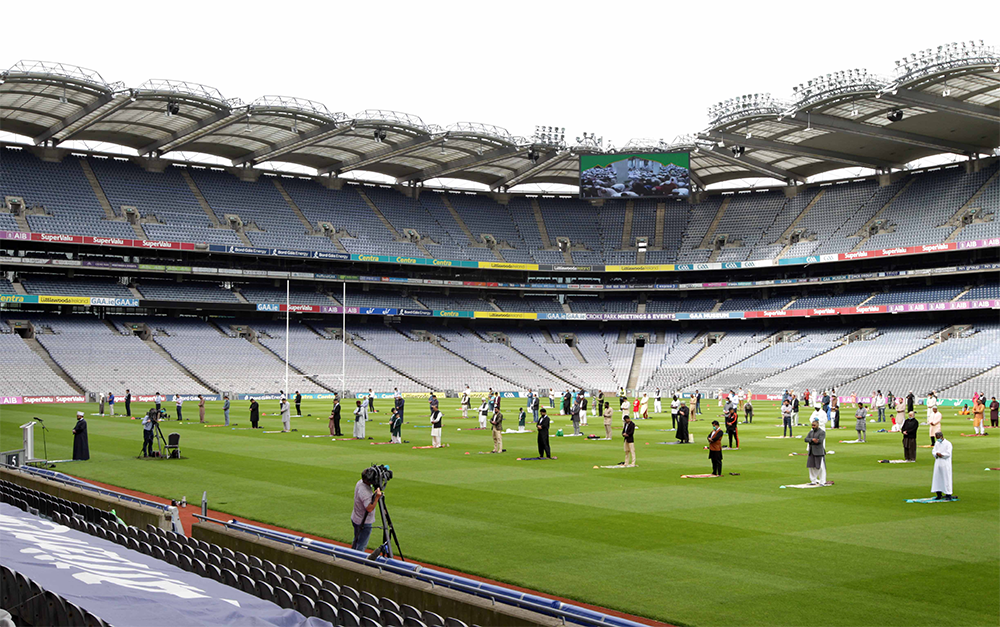 Eid al-Adha Prayer at Croke Park 2021
The Irish Muslim Council has this year once again organised Eid at Croke Park in which 500 Muslim brothers and sisters will gather to perform the Eid prayer at the historic Croke Park.
The registration for Eid at Croke Park will start on Sunday 11th July 2021 at 12pm and is open to all Muslim brothers and sisters.
To register for Eid at Croke Park click here: 
https://www.eventbrite.ie/e/162597945833 
Eid al-Adha in Al-Mustafa Islamic Centre Ireland 🕌 🇮🇪
Tuesday 20th July 2021.
All brothers and sisters are welcome. No registration is required.
First Prayer : 08:45am
Second Prayer: 09:30am
Third Prayer: 10:15am
Bring your own prayer mat and wear masks.
Do not attend if you have symptoms of Covid-19.
We wish you and your family
Eid al-Adha Mubarak 🌺
Kind Regards,
Al-Mustafa Islamic Centre Ireland
8 Coolmine Industrial Estate
Blanchardstown, Dublin 15
www.islamiccentre.ie
Book your Qurbani/Udhia Sacrifice.
To book your Qurbani/Udhiya this year, please contact Imam Anwar Shah at 0899413970.
The cost of one Qurbani/Udhiya this year is €190,-
You may directly transfer this amount with the reference of Qurbani and your name to the account of the Islamic Centre:
IBAN: IE50AIBK93251580992086
Bank: AIB Blanchardstown