Eid-ul-Adha 2014 will be on Saturday 4th October 2014
September 25, 2014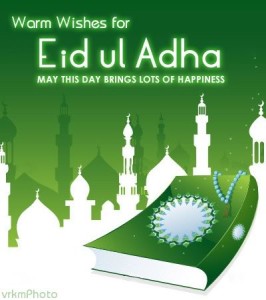 Eid-ul-Adha will be celebrated on Saurday 4th of October 2014 by the Muslims in Ireland.     The Eid prayer will be held at 10am in the Islamic Centre.
On this day Muslims around the world commemorate the great sacrifice of Prophet Ibrahim (a.s.).
If you would like to reserve your Udhiya/Qurbani (sacrifice) please contact 087-6764122.