Eid-ul-Fitr 2016
July 4, 2016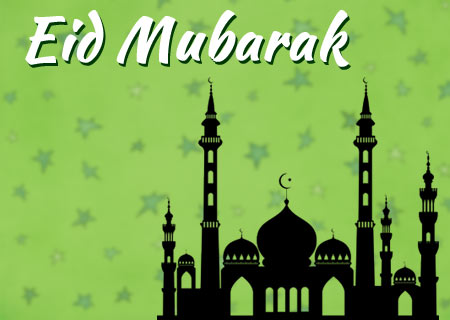 Important Announcement and Clarification:
Eid-ul-Fitr Prayer will be held on Wednesday 6th July 2016 at 9:30am insha Allah.
Eid Lecture will start at 9am.
Special Arrangements for Sisters and Children.
Refreshments will be provided after Eid and children will receive Goodie-bags.
Eid Mubarak to all and may Allah s.w.t. accept all our fasting and our good deeds and make this a truly blessed Eid for all Muslims.
————-
We have decided to celebrate Eid on Wednesday 6th July along with Islamic Foundation of Ireland on South Circular Road and most other Mosques in Ireland.
The decision of Eid on Tuesday by Clonskeigh Mosque (Islamic Cultural Centre) has not been accepted by majority of Muslims in Ireland.
We request humbly Clonskeigh Mosque in future to involve all Mosques in a democratic process to decide Eid and not dictate the decision of the European Council of Fatwa and Research.
The split on Eid is also testimony to the fact that the Irish Council of Imams (headed  and based in the the Clonskeigh Mosque) is an ineffective council which has failed to deliver the Muslims in Ireland the most important aim and objective of the Council; Unity of the Ummah.
Beginning of this year Shaykh Umar Al-Qadri resigned from the Imam Council for the same reason as the council in his view was not an effective and truly democratic body.
Even though it is heart breaking that there will be two Eids in Ireland this year, this is a wake up call for Clonskeigh Mosque and hopefully this disunity will not take place again in future.