Eid-ul-Fitr 2017
June 23, 2017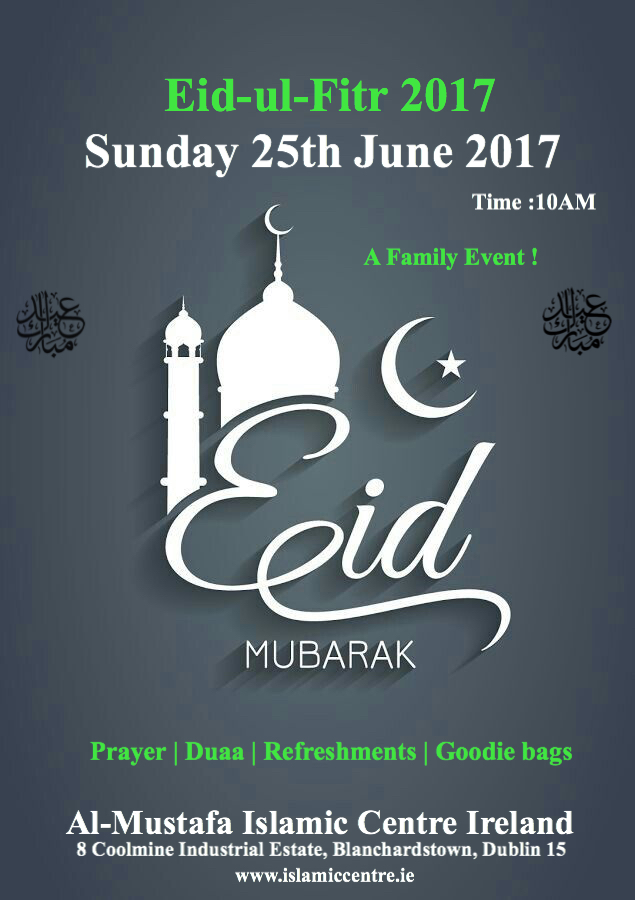 Important Announcement :
Eid-ul-Fitr Prayer will be held on Sunday 25th June 2017 at 10am insha Allah.
Eid Lecture will start at 9am.
Special Arrangements for Sisters and Children.
Refreshments will be provided after Eid and children will receive Goodie-bags.
Eid Mubarak to all and may Allah s.w.t. accept all our fasting and our good deeds and make this a truly blessed Eid for all Muslims.