Ramadan 2023 Announcement & Timetable
March 19, 2023


We would like to congratulate all Muslims in Ireland and around the World on the arrival of the blessed month of Ramadan, the month of Fasting.
The first day of Ramadan is on Thursday 23 March 2023.
The first Taraweeh prayer will be Wednesday 22 March 2023 at 10:00pm in the Islamic Centre.
Ramadan Mubarak to you and your loved ones ! May Allah enable us to strengthen our relationship with Him in this Blessed month of Ramadan.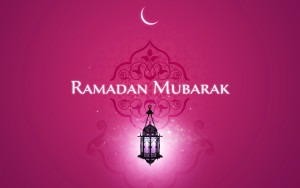 Ramadan is the month of the Holy Qur'an, the month of immense blessings, forgiveness and a time for real spiritual, mental and physical change.
In the Ramadan, the following activities will be held in the Islamic Centre Ireland :
5 Daily Prayers

Daily Iftar Meals in the Masjid. Everyone is welcome and if you would like to Sponsor an Iftar, please contact Imam Anwar @ 0899413970 or Brother Arif Rana @ 0899525469. It costs €400 to sponsor one Iftar.

Daily Taraweeh Prayers led by the honourable Imams from Egypt (Al-Azhar Al-Sharif and Ministry of Awqaf)

After Taraweeh Prayers Tea Time with the honourable Imams

Daily Quran Halaqah

Daily Tahajjud Prayer in the early morning before Fajr Prayer

Distribution of Iftar and Sahoor Meals among Muslim refugees in local Hotels

Daily summarised Tafsir after Taraweeh by the honourable Imams

Itekaaf in the last 10 days of Ramadan

Qiyaam ul Layl during the last 10 days of Ramadan

27th Night of Ramadan, Khatm Al Quran Duaa

Sisters and Children are welcome for all activities
Download. the PDF of the timetable here: