Islamic Centre open for Public and Jumuah Prayers resumed
July 3, 2020
Alhamdulillah the Islamic Centre has opened its doors for the public since Monday 29th of June 2020 and the Friday prayers shall be resumed from 3rd July 2020.
There are some important preventive measures taken to implement social distancing and minimise the spread of Covid-19.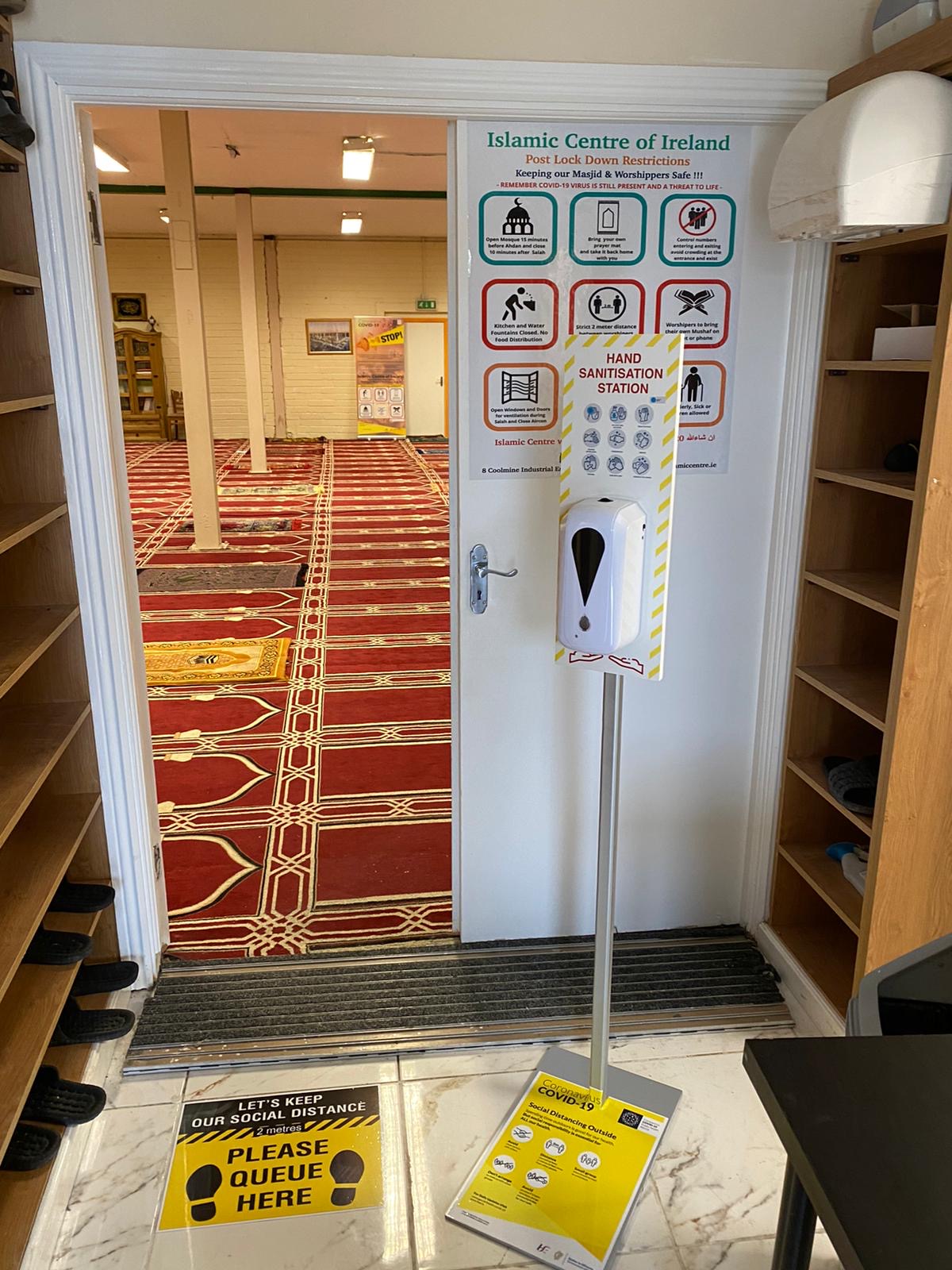 There shall be three Eid Prayers:
First Prayer at 1:45pm
Second Prayer at 02:15pm
Third Prayer at 02:45pm

All Brothers, Sisters and Children are welcome but must follow the following guidelines: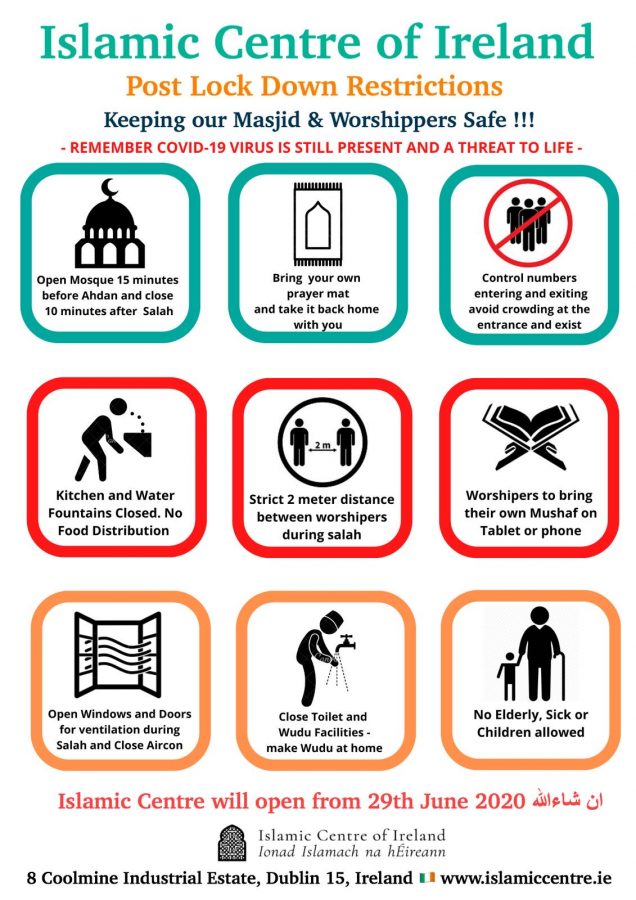 1. Bring your own Prayer Mat
2. Make Wudu at home as Wudu facilities are closed
3. Wear a Mask
4. Do NOT attend if you have symptoms of flue or cold
5. Keep at all times 2 meters distance
6. Only pray the FARD Rakah in Masjid. Sunnah to be prayed at Home.