Ramadan 1441/2020 official announcement
April 22, 2020
We would like to congratulate all Muslims in Ireland and around the World on the arrival of the blessed month of Ramadan, the month of Fasting.
The first day of Ramadan is on Friday 24th April 2020.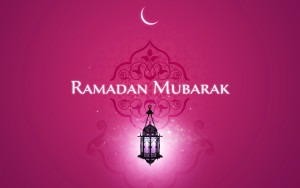 Ramadan is the month of the Qur'an, the month of immense blessings, forgiveness and a time for real spiritual, mental and physical change.
This Ramadan is different than any other Ramadan because the Mosques are closed due to the Covid-19 Pandemic.
We have published guidelines on how to make
the most out of this Holy Month during the Pandemic.
Please download the guidelines here:

يطيب للمركز الإسلامى بأيرلندا أن يبعث لكم أحر التهاني وأصدق التبريكات بمناسبة حلول شهر رمضان المبارك، جعله الله شهر خير وبركة، ووفقنا جميعاً لصيامه وقيامه، .
والفوز بالمغفرة ، والرضوان
وكل عام وأنتم بخير
Taraweeh Prayers shall be broadcasted LIVE at 10:30 pm every night starting from Thursday 23rd April 2020 on : https://www.youtube.com/drumaralqadriofficial
The Taraweeh shall be lead this year by the Head Imam as our Guest
Imam from Egypt, Shaykh Khaled Al-Azhari, was unable to travel due to the Pandemic.