Ramadan Announcement
June 16, 2015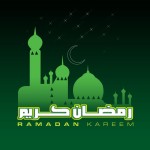 Al-Mustafa Islamic Centre Ireland congratulates all Muslims in Ireland on the commencement of the blessed month of Ramadan.
– The first day of Ramadan will be Thursday 18th June 2015. As on Tuesday 16th June no crescent was sighted, Wednesday 17th June shall be 30th of Shabaan.
-Taraweeh shall be after Isha prayers (please download timetable ramadan-timetable-2015) . There is also a facility for sisters to offer the Taraweeh prayers.
– Quran Tafseer every Day one hour before Iftar
– Iftar for Brothers and Sisters every Friday, Saturday and Sunday
May Allah s.w.t. bestow upon you all and all your loved ones inner peace, happiness and His perpetual blessings; Ramadan Mubarak.