Ramadan Youth Camp 2023
April 2, 2023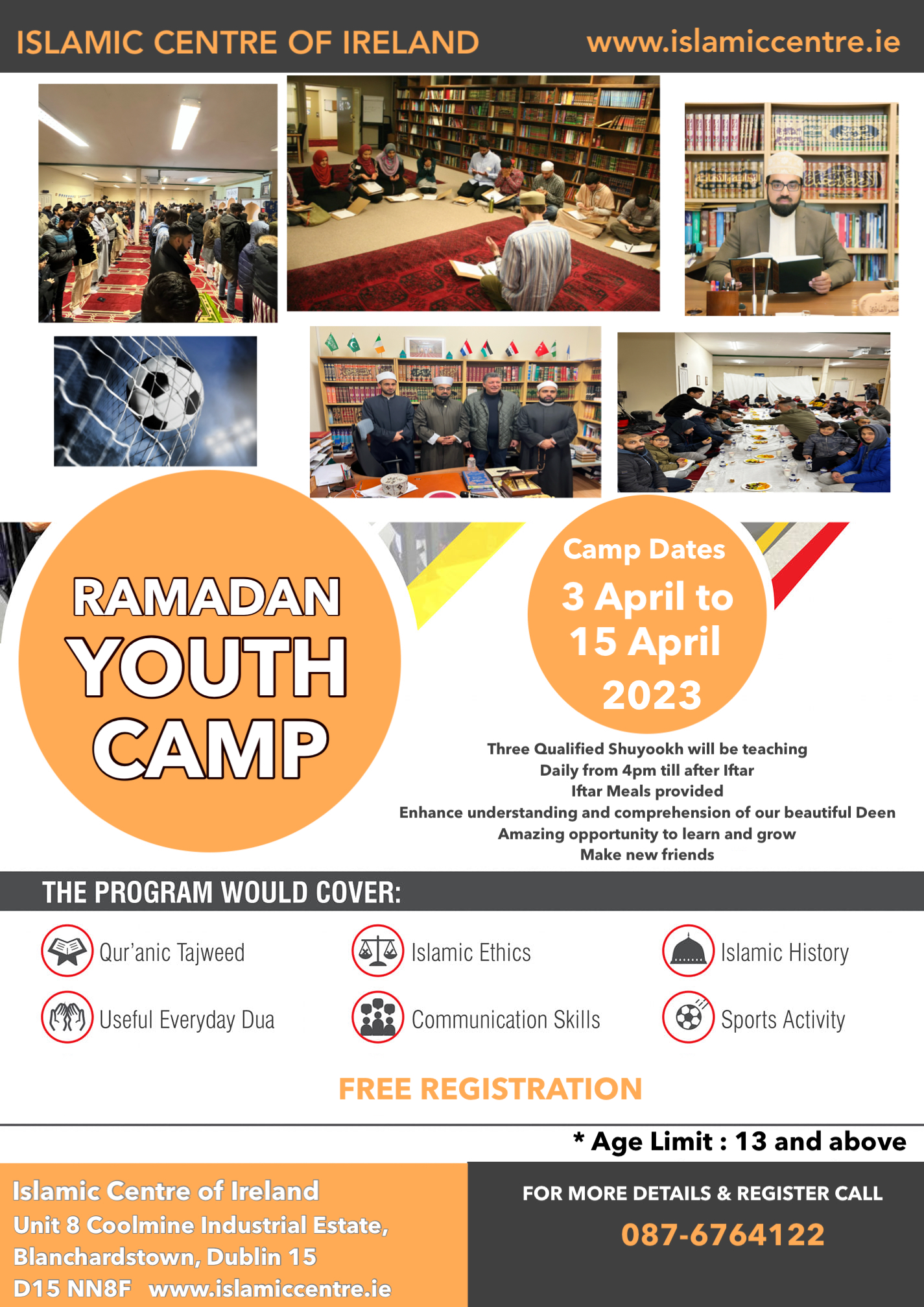 We are excited to invite all teenage boys and girls to our Muslim youth camp during Ramadan.
Our camp will be held daily from 4pm till after Iftar, from 3rd April to 15th April 2023, and will feature three highly qualified Shuyookh who will be leading the teachings.
Our goal is to help your child enhance their understanding and comprehension of our beautiful Deen, so that they can navigate through the challenges of this era with confidence and strong Imaan.
We believe that this camp will be a great opportunity for your child to learn and grow, as well as make new friends in a safe and positive environment.
Registration is free and you can register at this link :
https://forms.gle/qfMHWLfyu2nvqV49A