Terror Attacks on Easter Sunday in Sri Lanka
April 24, 2019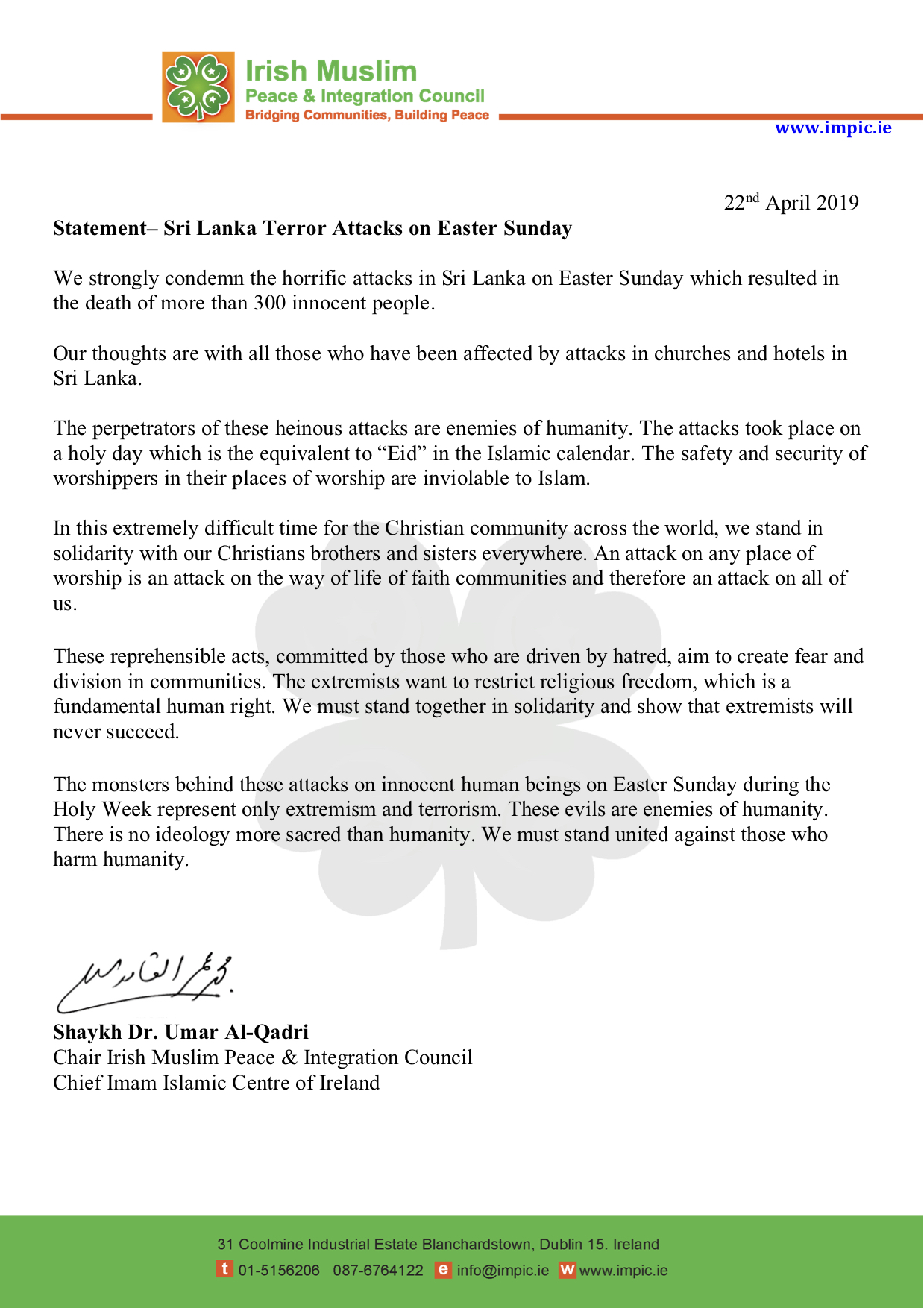 Sri Lanka Terror Attacks on Easter Sunday
We strongly condemn the horrific attacks in Sri Lanka on Easter Sunday which resulted in the death of more than 300 innocent people.
Our thoughts are with all those who have been affected by attacks in churches and hotels in Sri Lanka.
The perpetrators of these heinous attacks are enemies of humanity. The attacks took place on a holy day which is the equivalent to "Eid" in the Islamic calendar. The safety and security of worshippers in their places of worship are inviolable to Islam.
In this extremely difficult time for the Christian community across the world, we stand in solidarity with our Christians brothers and sisters everywhere. An attack on any place of worship is an attack on the way of life of faith communities and therefore an attack on all of us.
These reprehensible acts, committed by those who are driven by hatred, aim to create fear and division in communities. The extremists want to restrict religious freedom, which is a fundamental human right. We must stand together in solidarity and show that extremists will never succeed.
The monsters behind these attacks on innocent human beings on Easter Sunday during the Holy Week represent only extremism and terrorism. These evils are enemies of humanity. There is no ideology more sacred than humanity. We must stand united against those who harm humanity.
Shaykh Dr. Umar Al-Qadri
Chair Irish Muslim Peace & Integration Council
Chief Imam Islamic Centre of Ireland